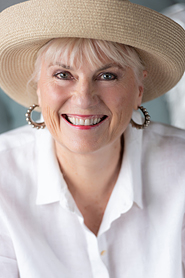 Elizabeth Young
Broker Licensed in the State of Oregon
503-806-6856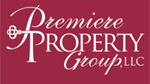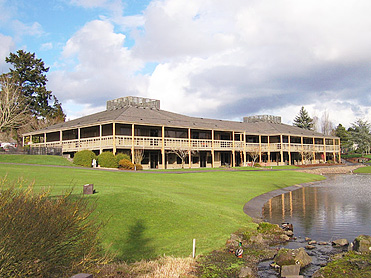 An Active 55+ Community resident myself, and one of the top-selling realtors in our area, I've developed an in-depth knowledge of the South Portland 55+ corridor communities and the diverse personalities of Summerfield, Highlands, and King City.
With over a decade of experience, I have earned the trust of the community and pride myself on assisting my clients with specific knowledge of these unique over 55 communities: HOA fees, floor plans, CC&R information, "underground facts", community culture, amenities and benefits.
Whether you are looking into buying, or helping your parents list their home, I can guide you, sharing my expertise from start to finish. I often know what is coming up on the market and can offer insight into trends and strategies for both purchasing or selling.
The process of downsizing your life to a smaller version can be intimidating but once you decide to do it, you'll never look back. A 55+ community affords the opportunity to lead a healthy active lifestyle, make life-long friends, and enjoy a sense of community in a peaceful environment. When you are ready to simply your life, allow me to show you the way.
ALL Realtor® Listings in the Active 55+ Communities of
Summerfield, King City and Highlands

King City Properties For Sale

Type

Address

Bed
Bath

Sq Ft

Price

CONDO
12022 SW KING ARTHUR ST #A

1

1

784

$145,000

CONDO
12120 SW ROYAL CT #A

1

1

784

$141,900

CONDO
12005 SW IMPERIAL AVE

1

1

832

$150,000

CONDO
11560 SW CROWN DR #7

2

1

1276

$170,000

CONDO
12635 SW PRINCE EDWARD CT #E

2

2

1257

$199,000

ATTACHED
16770 SW MONACO LN

2

2

1172

$210,000

ATTACHED
16760 SW MONACO LN

2

2

1172

$235,000

HOUSE
11830 SW KING GEORGE DR

2

1

900

$265,000

ATTACHED
16840 SW CAMINO DR

2

1

1008

$275,000

HOUSE
11770 SW KING GEORGE DR

3

1

1040

$289,900

ATTACHED
16620 SW MONTEREY LN

2

2

1240

$310,000

HOUSE
16495 SW ROYALTY PKWY

2

1

1040

$319,000

ATTACHED
16855 SW 129TH AVE

2

2

1196

$319,900

HOUSE
16580 SW QUEEN MARY AVE

2

2

1126

$330,000

ATTACHED
16566 SW MATADOR LN

2

2

1196

$339,000

ATTACHED
16725 SW MATADOR LN

2

2

1196

$345,000

ATTACHED
12905 SW KING RICHARD DR

2

2

1365

$355,000

ATTACHED
16595 SW MATADOR LN

2

2

1347

$369,500

HOUSE
16080 SW ROYALTY PKWY

2

2

1121

$375,000

HOUSE
12356 SW KING GEORGE DR

2

2

1434

$424,500

---

---

Highlands Properties For Sale

Type

Address

Bed
Bath

Sq Ft

Price

CONDO
16457 SW 130TH TER #110

2

2

1002

$250,000

CONDO
16354 SW 130TH TER #77

2

2

1336

$255,000

CONDO
16398 SW 130TH TER #87

2

2

1336

$329,000

HOUSE
16051 SW REFECTORY PL

2

2

1466

$417,500

---

---

Summerfield Properties For Sale

Type

Address

Bed

Bath

Sq Ft

Price

CONDO
10955 SW MEADOWBROOK DR #13

1

1

748

$162,500

CONDO
10840 SW MEADOWBROOK DR #56

2

1

914

$178,600

CONDO
15518 SW 114TH CT #58

2

2

1002

$245,000

CONDO
15437 SW 114TH CT #92

2

2

1002

$265,000

CONDO
15371 SW 114TH CT #110

2

2

1200

$289,000

HOUSE
10145 SW HIGHLAND DR

2

2

1400

$365,000

HOUSE
15935 SW OAK MEADOW LN

2

2

1226

$369,900

ATTACHED
15465 SW OAKTREE LN

2

2

1978

$448,000

HOUSE
9760 SW LAKESIDE DR

2

2.5

2028

$489,000

ATTACHED
9615 SW BRENTWOOD PL

2

2

1978

$515,000

---

Information not guaranteed and should be verified
= golf course frontage | = more than 1 level | = Floor Plan